I believe that art can cut straight through to the heart of things and make people consider a new perspective. Given today's media environment, this may be more important than ever.

YOUR SUPPORT MEANS EVERYTHING TO ME. Here's another avenue to do so – a sustaining membership. If you're here, you already know that the best way to sustain indie music is with direct support. THANK YOU IN ADVANCE!

Background on the project: Songs for Social Change

I was lit up by the energy and ethos of the post-punk era, and have been playing music ever since. Fast forward to now: The pandemic was a wake-up call, and made me take my music more seriously. I started writing, recording, and producing a new set of singles pointed at progressive social change. I try to avoid being strident, but to invite reflection instead. To use the privilege I have to shine a light on what I've learned... and especially what I've unlearned. I'm based in Boston MA where there is a thriving music community of my peers who challenge me to get better and better.

I've also been releasing a series of "process shots" to pull back the curtain on my songwriting. You can find these on YouTube and TikTok (both = @mboezi). It's allowed me to get feedback on new material before I take them out on stage. Involving actual fans has really helped my writing and editing process.

Here's what you get:
All the new music I make

streaming instantly on your mobile device via the free Bandcamp app, and also available as a high-quality download.*

These back-catalog releases:
The satisfaction of knowing you're supporting me in a sustainable way.
You're a subscriber
Thank you!
* Downloads are DRM-free and available in MP3, FLAC and
more
.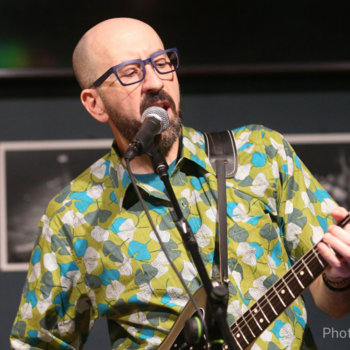 Michael Boezi
Boston, Massachusetts
I'm a singer-songwriter who performs original songs about current challenges in our culture. Format: Solo, "electric folk" busking Billy Bragg style. I also write and play guitar for The Rockmores, a power-pop quartet in the Boston area.
Latest Release
Blind Spot